UPDATE: Please note solo has additional minute and a half of choreography since it was shown at 12mm and includes an ALL-NEW MASHUP! 6 songs in under 6 minutes!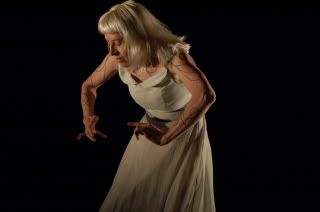 Here's a head's up:
I will be performing a short solo excerpt from my upcoming film "Tracings" at this month's !!ArtsLaunch!! with "makeup" by Dave Hanagan.
Saturday, October 25 8pm (doors 7:30)
The Chapel Space at The Good Sheperd Center
4649 Sunnyside Ave. N.
$5-$15 suggested donation
6 dance numbers
3 musical numbers
2 visual artists
AND
a discussion!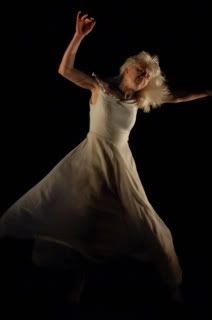 Photos by Dave Hanagan when the solo showed at OTB's 12MM